Knyveton Gardens Bowls Tour to Torquay
May 2016
Another successful tour was arranged, this time by Club President John Bristow, to Torquay between Monday 25th April and Friday 29th April 2016. We again stayed at the Derwent hotel within the THC complex on a dinner, bed and breakfast basis.
The Knyveton Gardens touring bowling party played three games against local clubs (within walking distance of the hotel) and won all three!
Tuesday 26th April 2016
Victoria BC 74

Wednesday 27th April 2016
Torquay BC 81

Thursday 28th April 2016
Kings BC 79

Knyveton BC 106


Knyveton BC 98


Knyveton BC 89
The weather was (again) very kind to us and only on Thursday afternoon playing at Kings BC did we experience rain showers during the game. However, with low daily temperatures warm layers of clothing were required on quite exposed greens, literally over the road from the Torquay beaches.
The President, being a great hat supporter, provided all the Knyveton bowlers with a straw Trilby to be worn while in bowling uniform. Unfortunately, the one size fits all meant that in the blustery conditions spectators were often seeing players chasing blown hats across the green. The rule was subsequently relaxed for in play time, and much appreciated.
As with the previous tour this one was fun packed, with all the clubs visited providing excellent hospitality and friendly (but serious) competition. The Knyveton tour party members playing their part, senior citizens acting like youngsters could not be better. To accompany the above Trilbies there were Bowler's for the losing rink, prizes for the top rink and many fines for the most insignificant of infractions. However, it was successful, particularly for this year's President's charity, the local MacMillan Nurses.
The Hotel was very helpful throughout the Tour with great food, so thanks to them. Also, thank you to all of the Tour party for their commitment to the tour and a big vote of thanks to the Club President John Bristow, for organizing all details on the tour, even room selection. Well done John.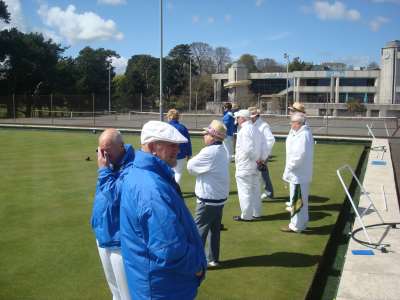 Tuesday 26th - Victoria Park.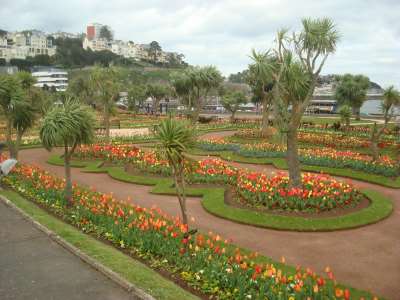 Beautiful gardens in front of green.
Victoria Park - trying to secure Hats.
Enjoyable company and tea after game.
President and Victoria BC Star.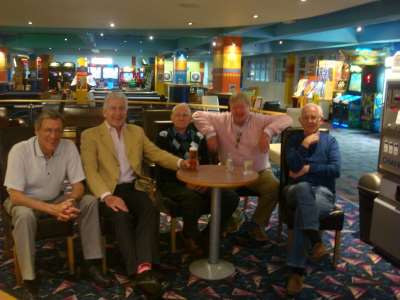 Manchester City v Real Madrid.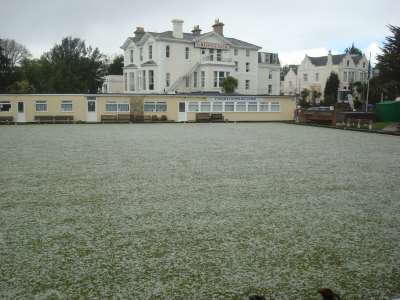 Wednesday 27th lunch time!
Pre match - Hotel departure.
14:00hrs. - The Squad.
Sunny afternoon of action.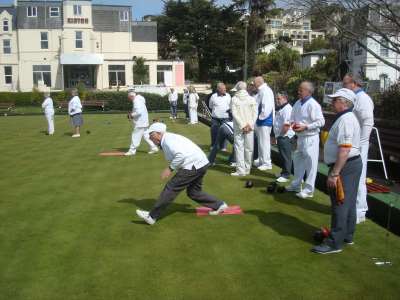 Worth the effort.
Good green, good win.
The President's speech.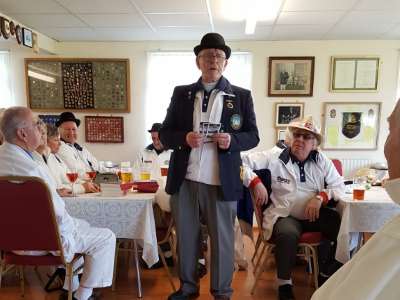 Knyveton rink results.
Losing rink.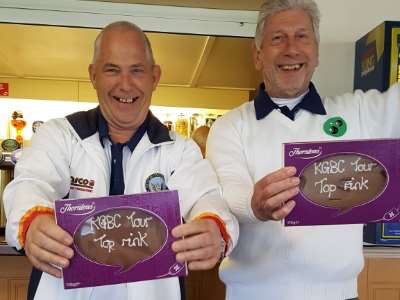 Top rink (well half of it!).
Pre Final game evening tactical briefing.
Thursday 28th Kings BC the first deliveries.
A superb back drop to bowling.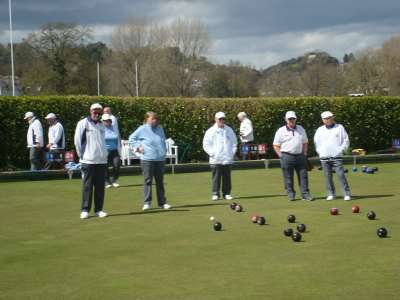 The jack has moved!
The after match joke challenge begins!
Everyone joined in.
Lewis Brimble – Post event report
www.justgiving.com/lewistransplant
Lewis at the age of 14 was selected to represent Great Britain in the 2015 World Transplant Games in Argentina.
Lewis "qualified" for these games on a) his sporting prowess and b) his transplanted kidney (donated by his mother Su in 2011) following kidney failure in 2010 due to the rare MPGN Type 2. It is thought there are only 10 sufferers in the country and his family have helped set up a charity mpgnddd.org.uk to assist others with this condition.
Lewis Brimble's Trip to Argentina
By Lewis
My time in Argentina.
In August 2015 I was lucky enough to travel, with my mother and sister, to Mar del Plata, Argentina, for the World Transplant Games.
This was my first world games, and the first world games to be held in South America! It was a very interesting experience to travel to Buenos Aires on our way to Mar del Plata. The food in Argentina is very different to ours, but very good. My limited knowledge of Spanish did help!
I was meant to take part in 3 events at the games. Ball throw, badminton singles and badminton doubles. Unfortunately, the ball throw was at the same time as the badminton, on the other side of the city, so I did not compete in the ball throw. However, as a small consolation, after checking the best throws online I realised my personal best was better than the person who won Gold! Therefore, I might have won Gold?
Anyway, I took part in the badminton singles, and to my surprise, found myself in the final playing against my Great British doubles partner and good friend of mine. I won this match and awarded the Gold medal in Badminton. This was arguably one of the best moments of my life. I had beaten around 8 opponents to get this medal and it felt fantastic.
Our doubles competition was not quite as successful; however, I was ecstatic that I had won a medal at all!
None of this would have been possible without the kindness and generosity I received from everyone at Knyveton Gardens Bowling Club and all the clubs in the Bournemouth and District area who helped to raise funds for my trip.
I would like to say a huge thank you to everybody that helped in any way.
Finally, some good news. Whilst I was in Argentina I learnt that if a Junior athlete won a gold or silver medal for Great Britain, they would be automatically selected to take part in the next World games in Malaga, Spain in 2017. Having won Gold, I am hoping to attend.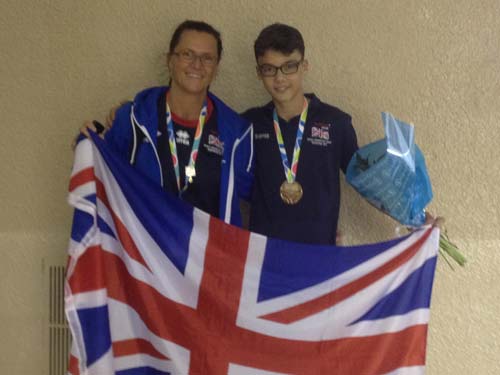 Lewis with medal